Send Notifications Using Informacast
Sending Notifications using Informacast


Send important notifications to all of district using Informacast
Logging into Informacast through the App


1.
Download the InformaCast Mobile app from your App Store.
Apple Devices: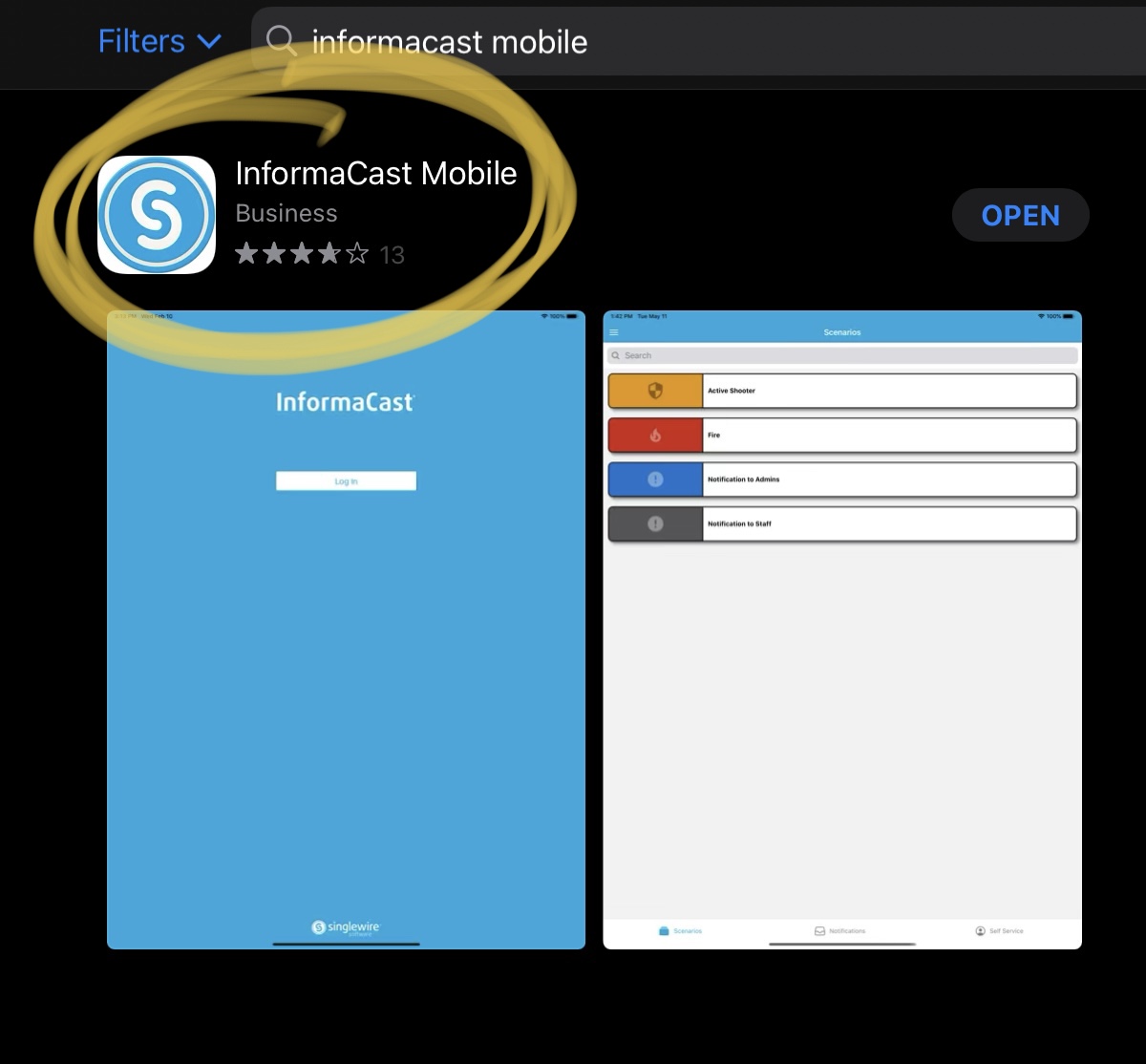 Android Devices: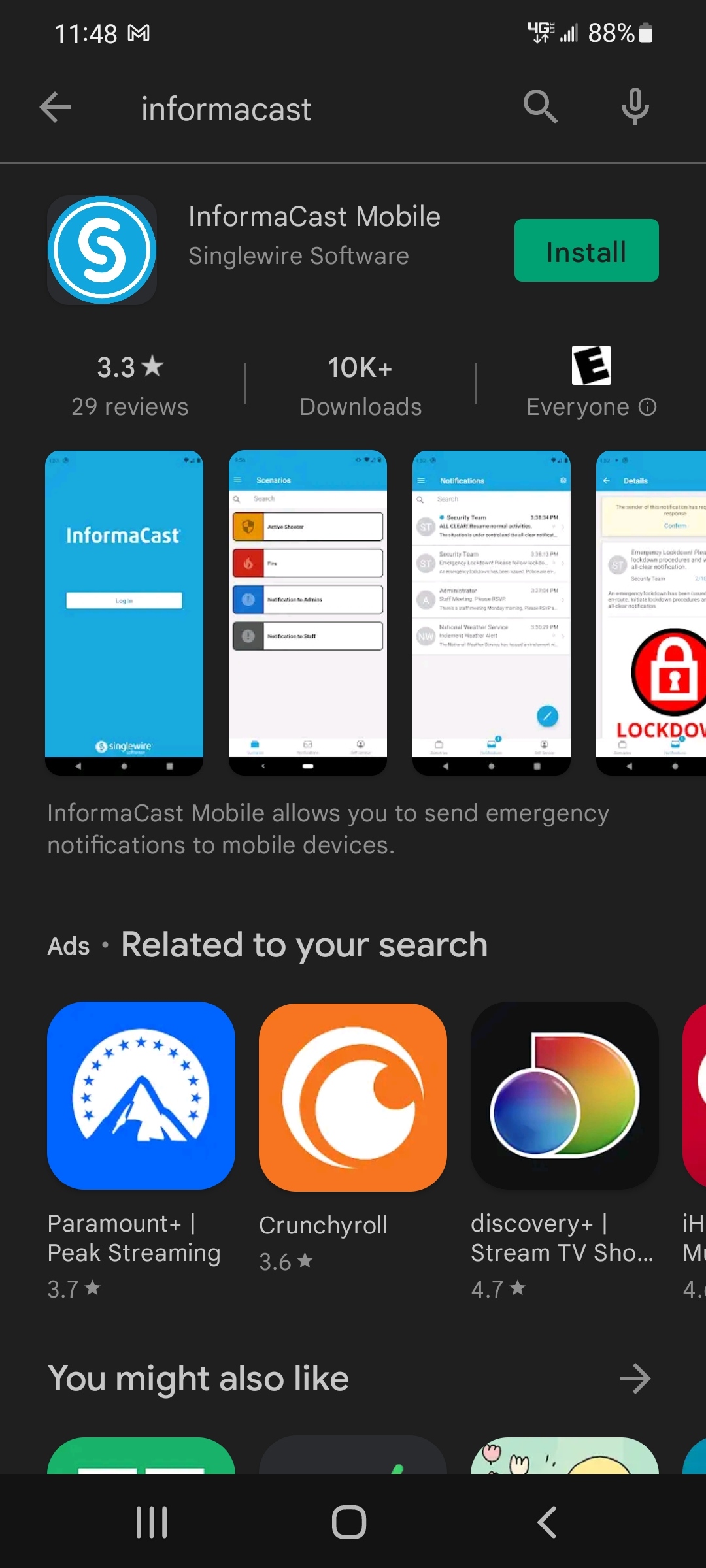 Note: For the sake of simplicity, the following Knowledge Base will be using information based on an Apple Device.

2.
Tap the 'Login' button to begin signing in.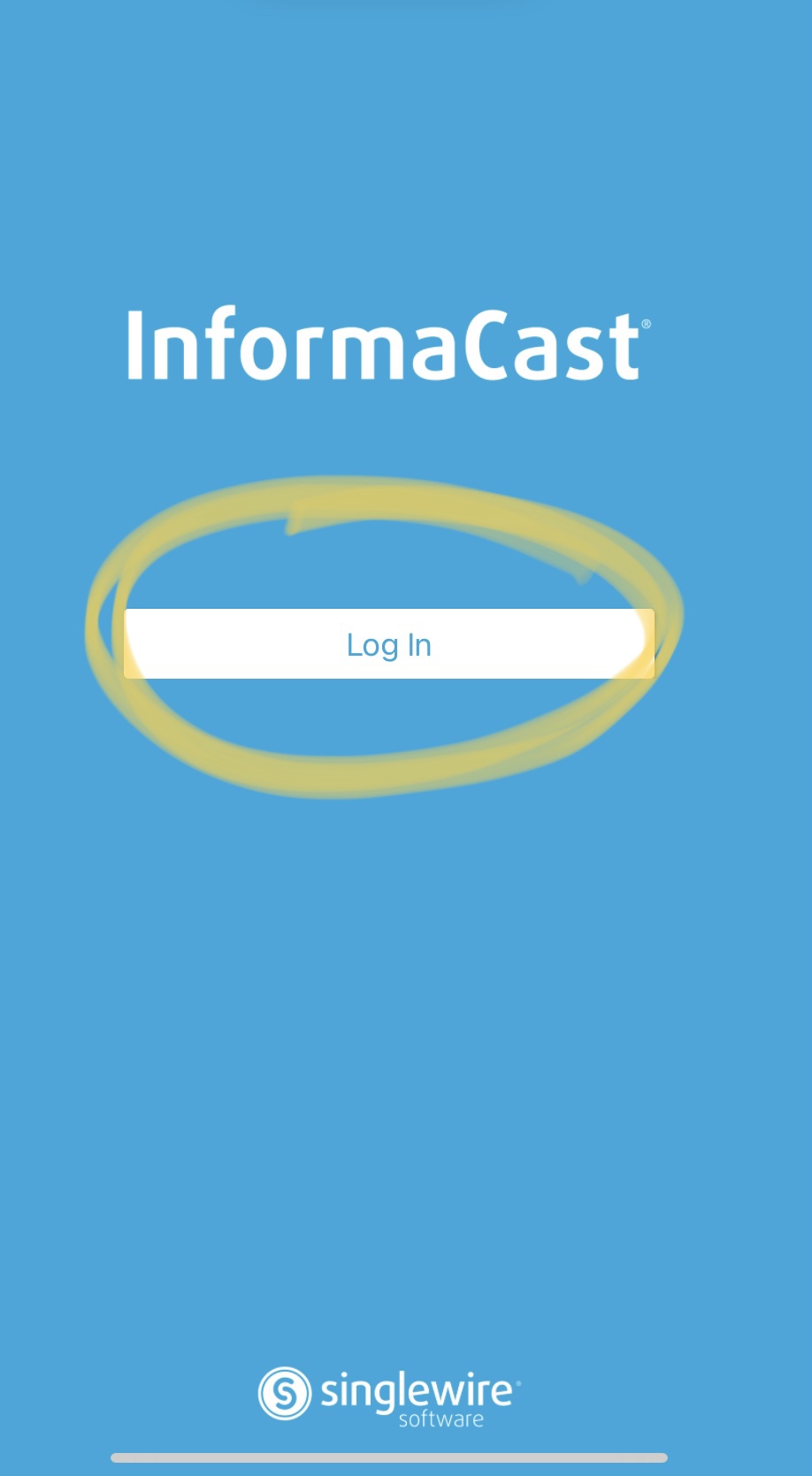 3. Log in using Work Email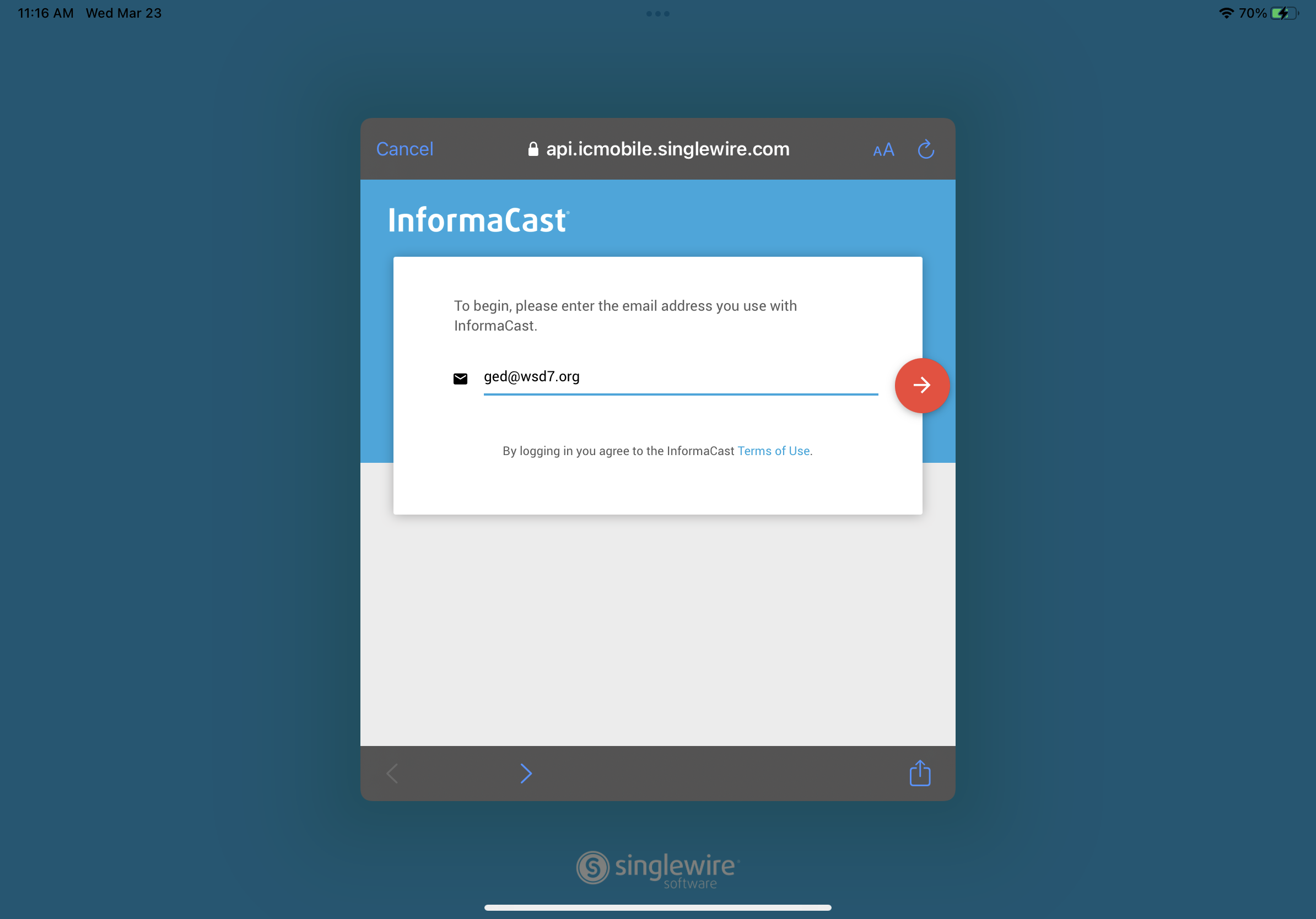 If this is your first time signing in, you will be alerted that you will need to register your account. An email will be sent to you from Informacast, and you will need to click on the link provided.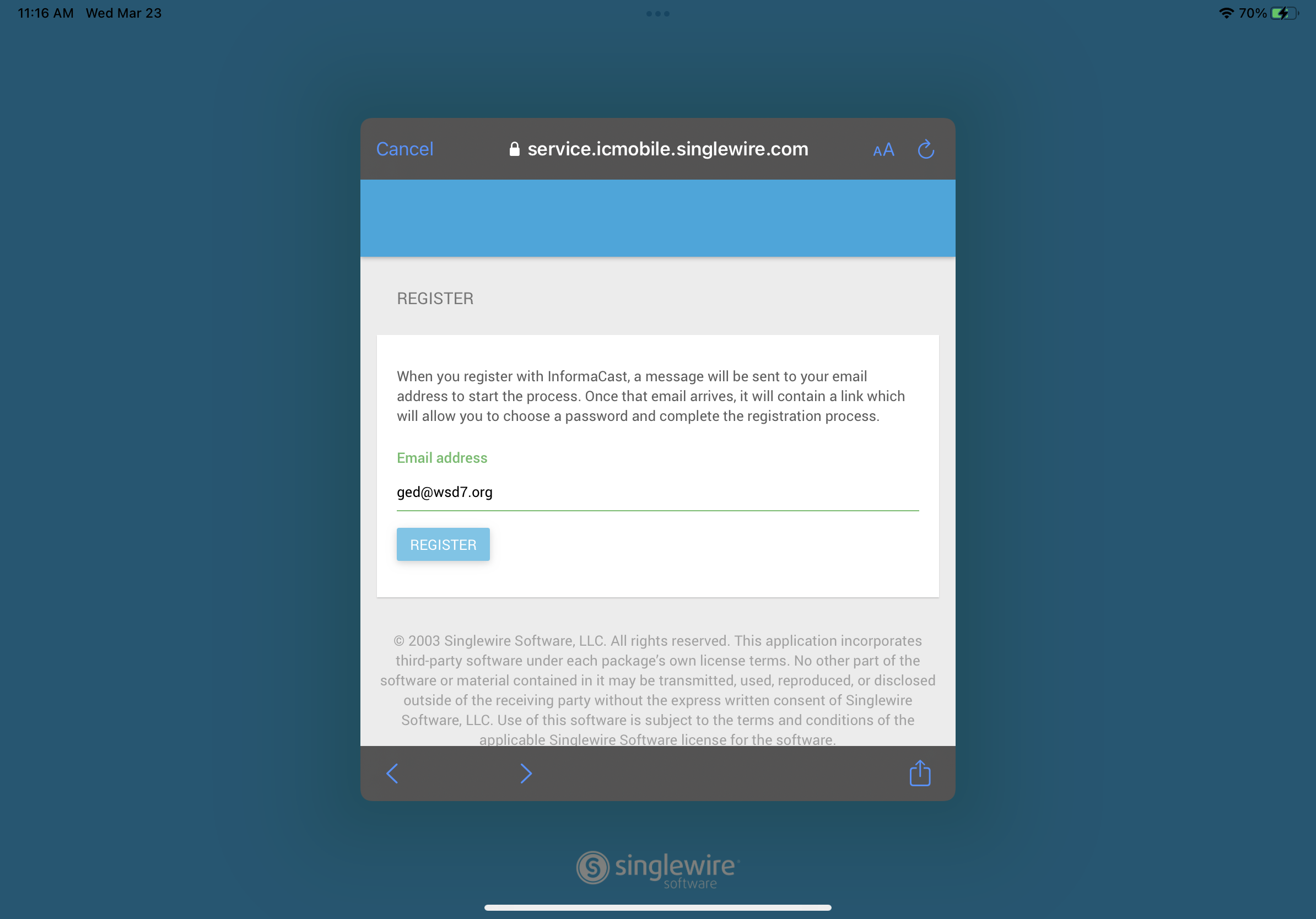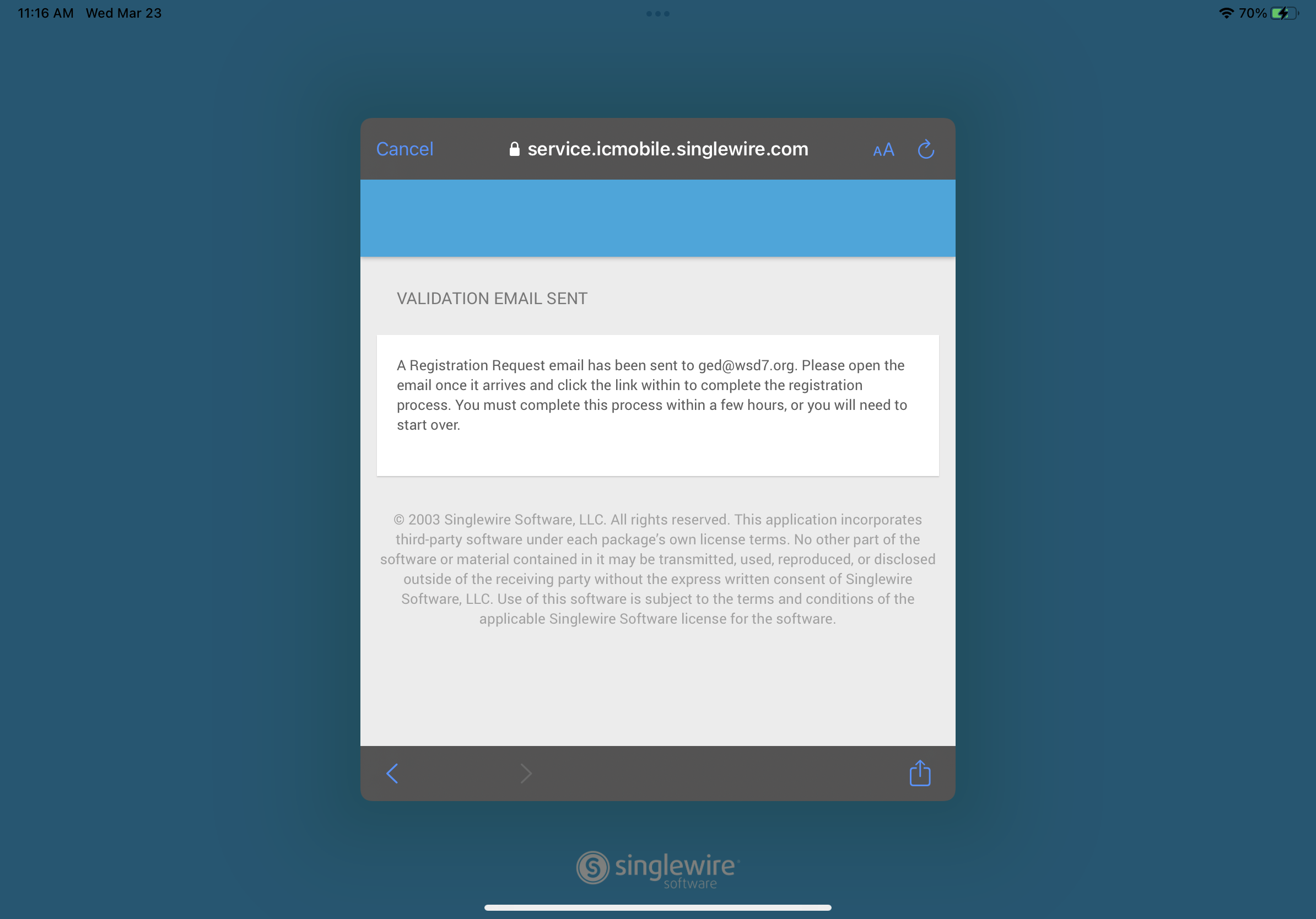 4. Create a password, then click continue.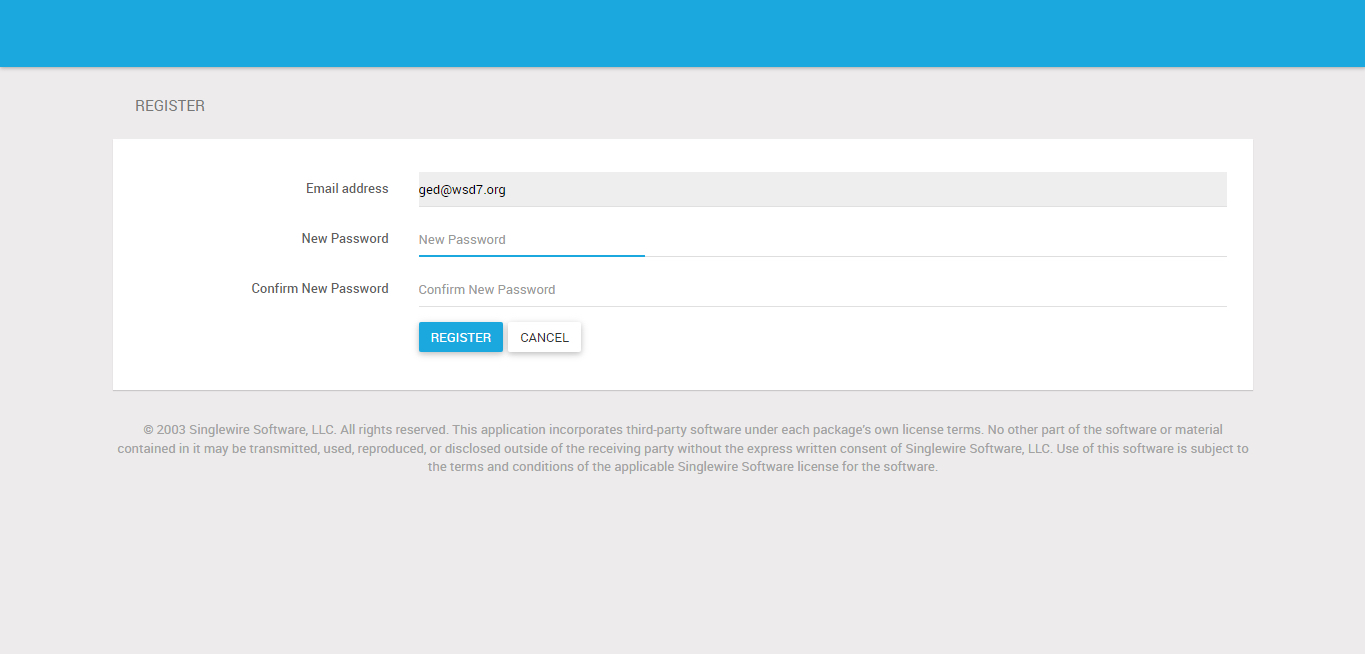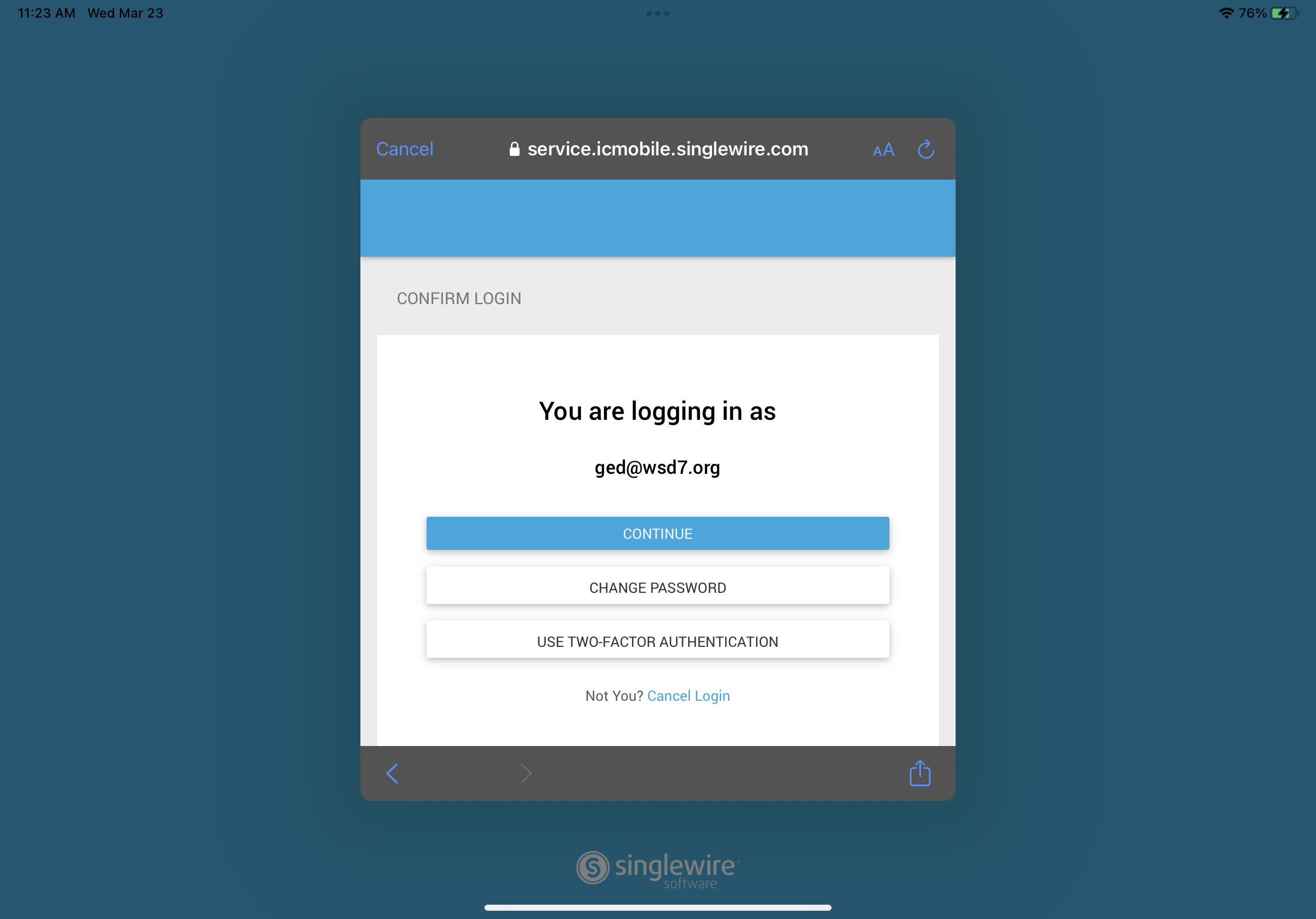 Note: On the Home Screen, you will be able to view previous notifications.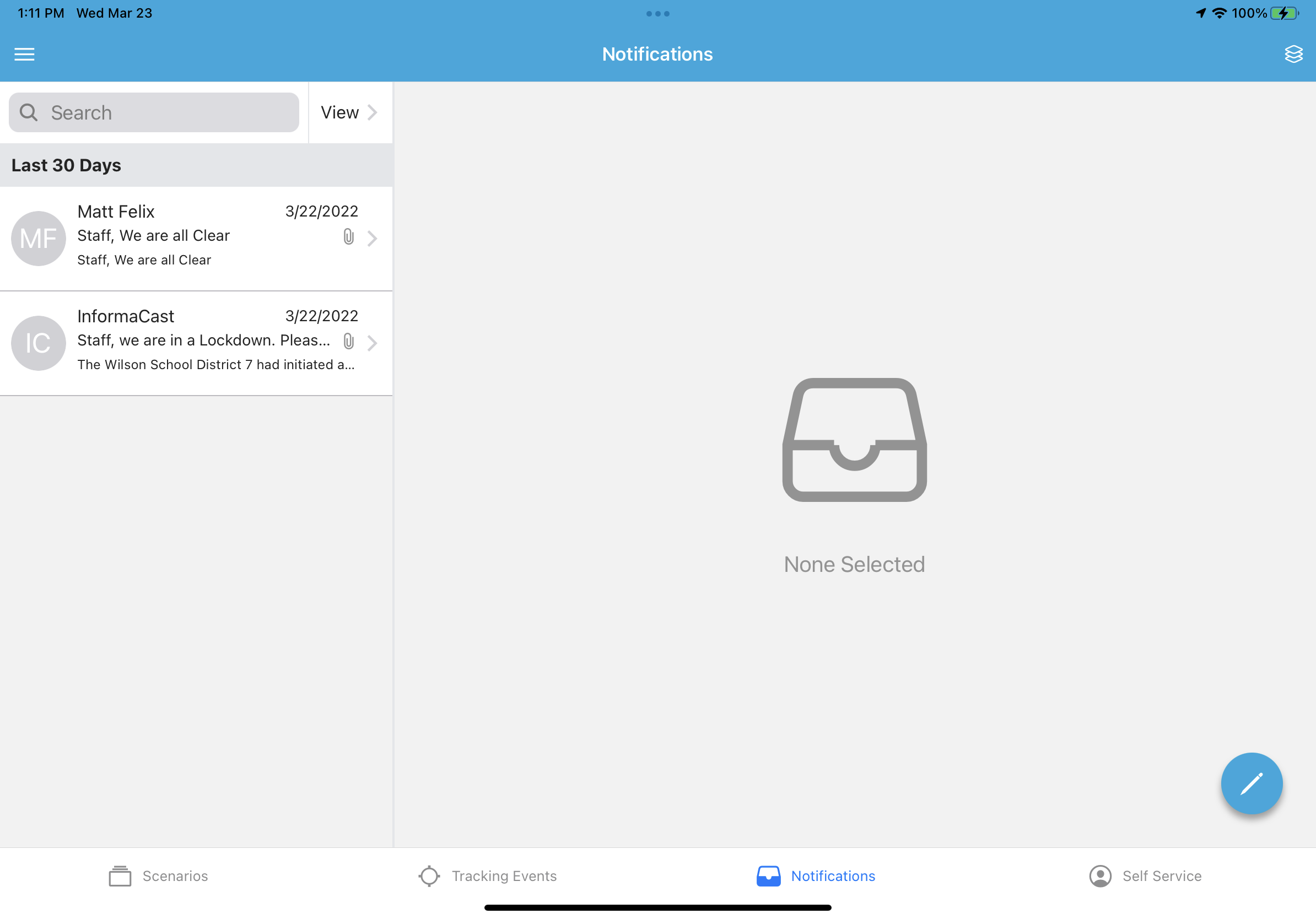 Create a Notification

1. In the bottom right corner, there will be a blue button with a pen. This is the 'Create New Notification' button.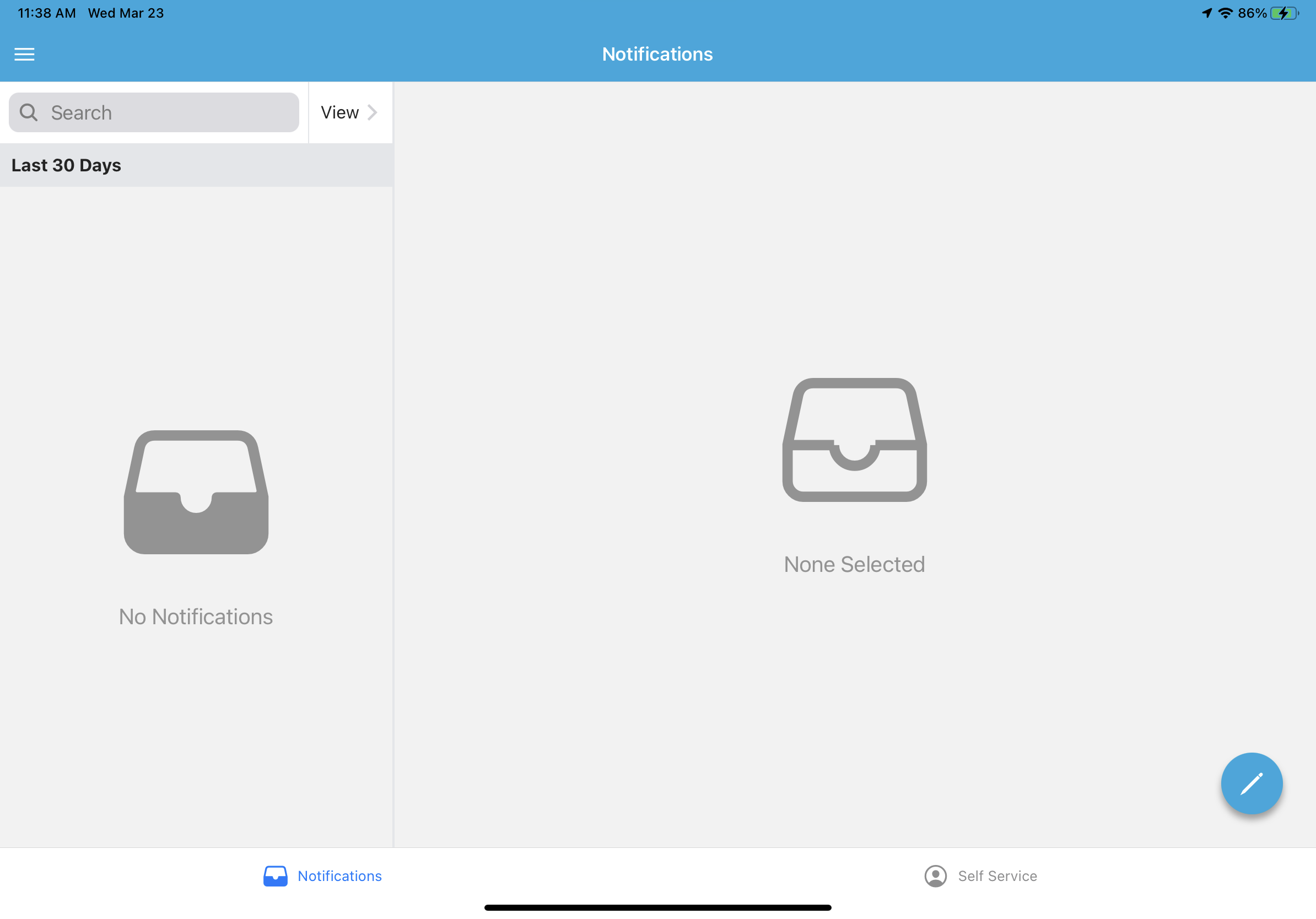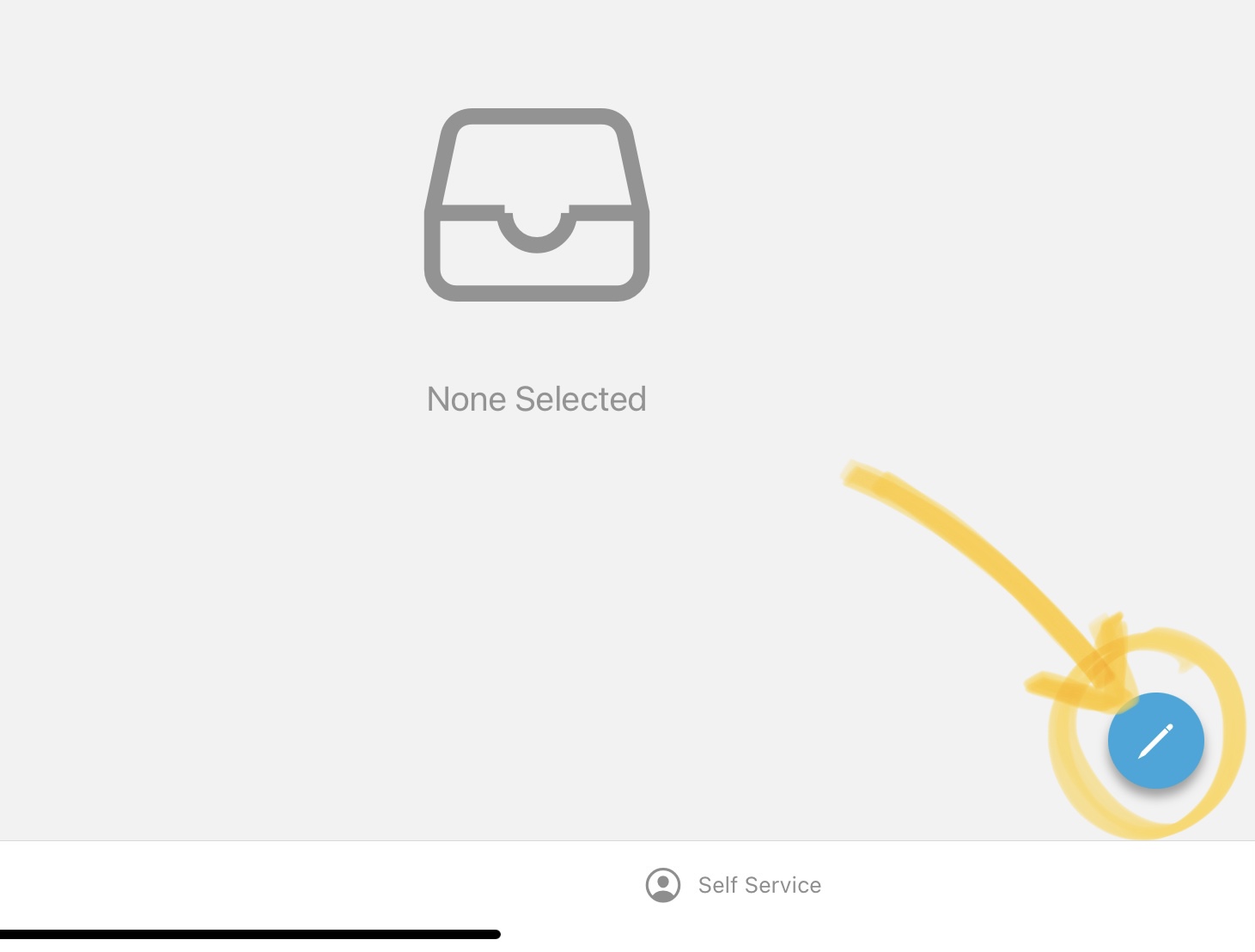 2. Tap the button, and a screen with several templates will come up.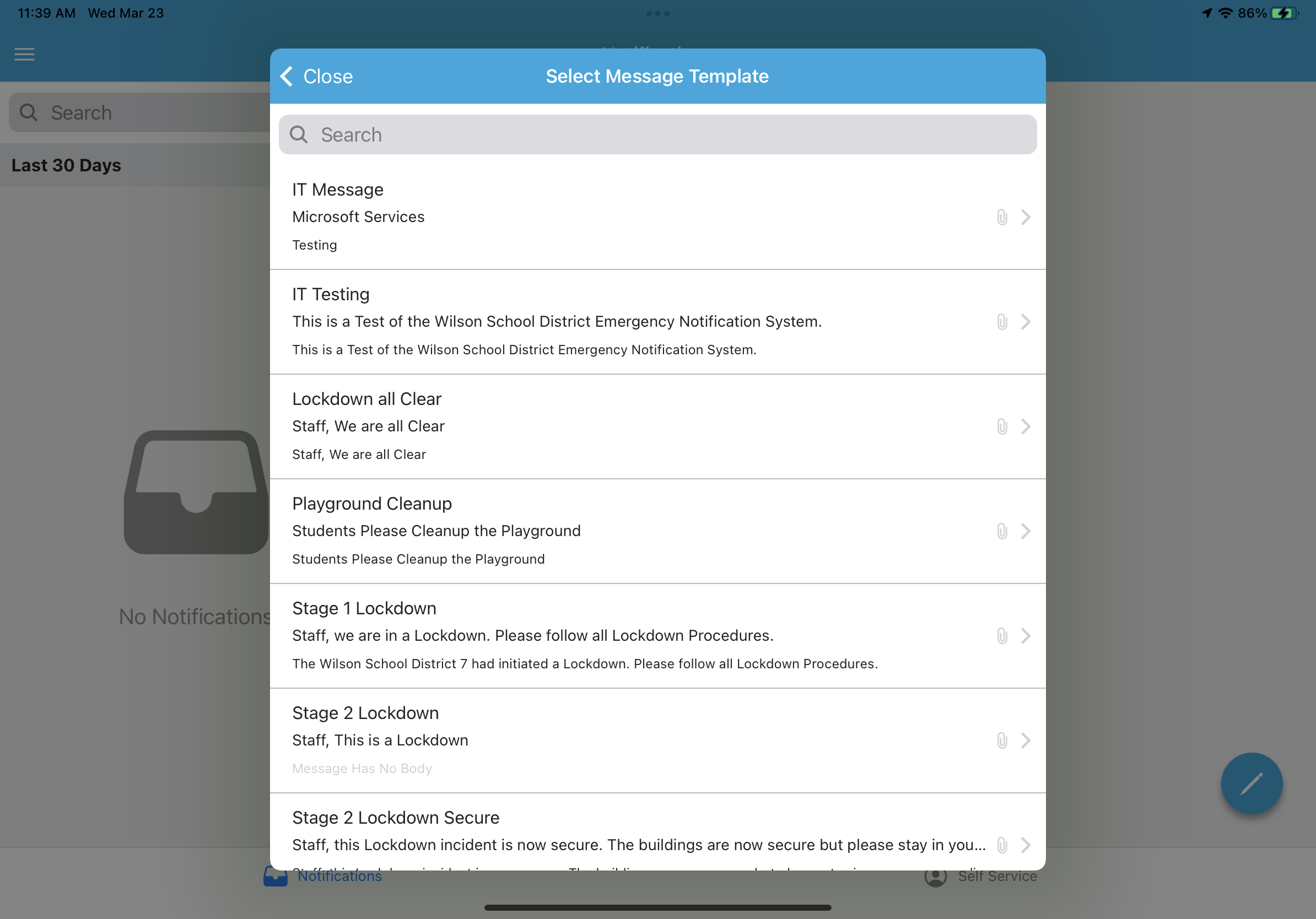 3. Select the notification you wish to send out.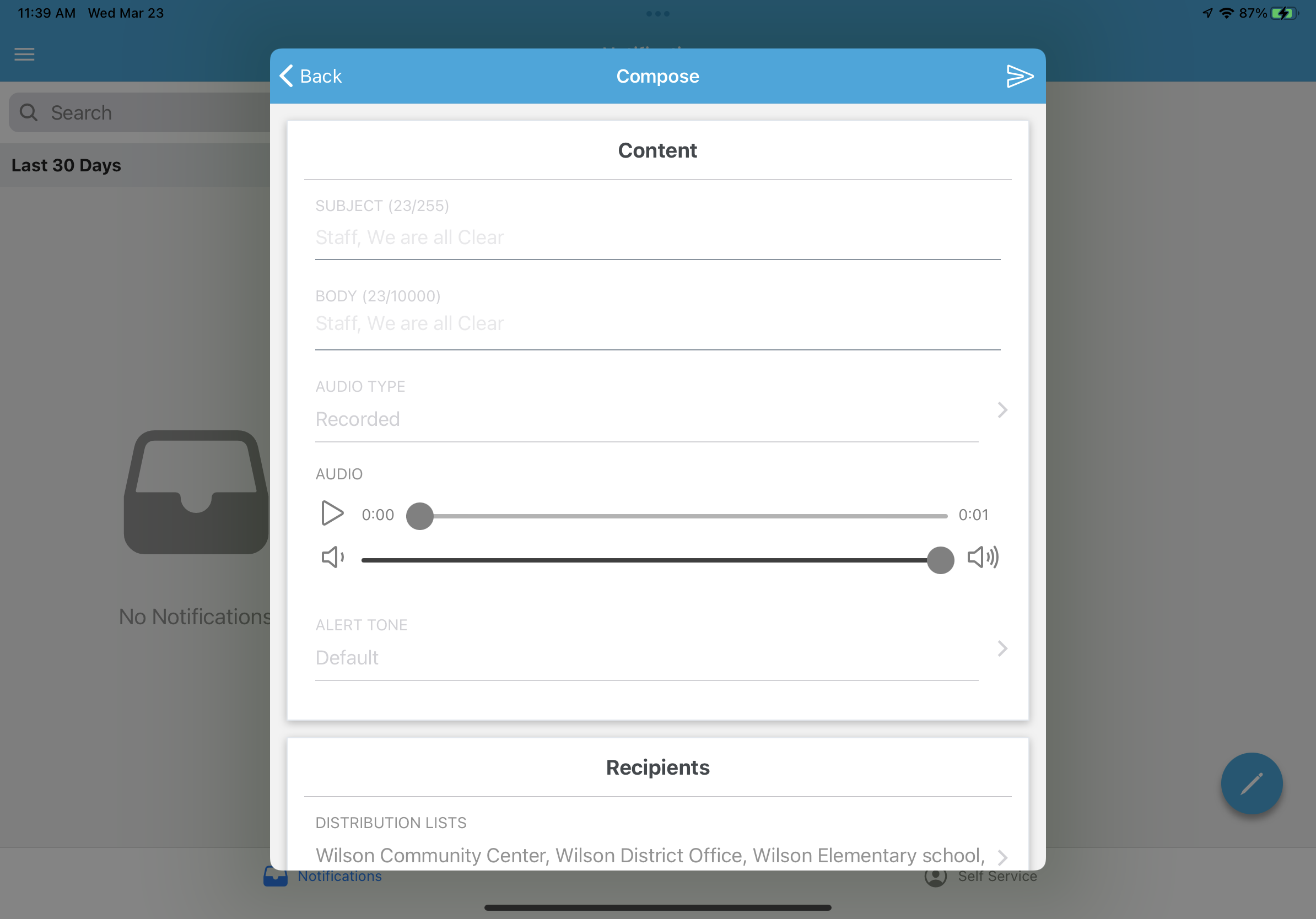 Note: You will not be able to edit anything on the templates. They will send to and through the proper channels.

4. Tap the arrow in the top right of the picture, and the notification will be sent out.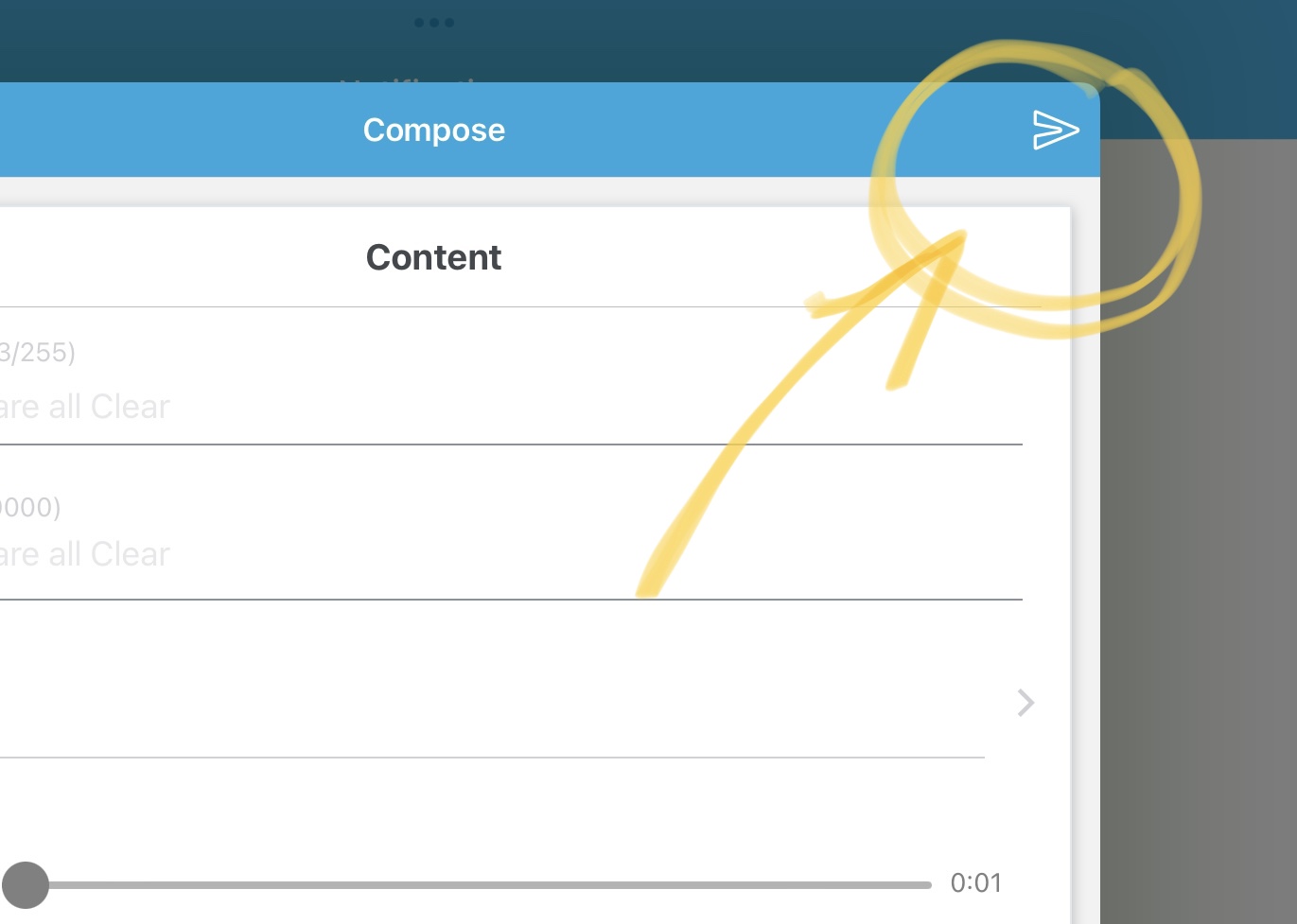 5. Your notification will be sent to where it was designated to send!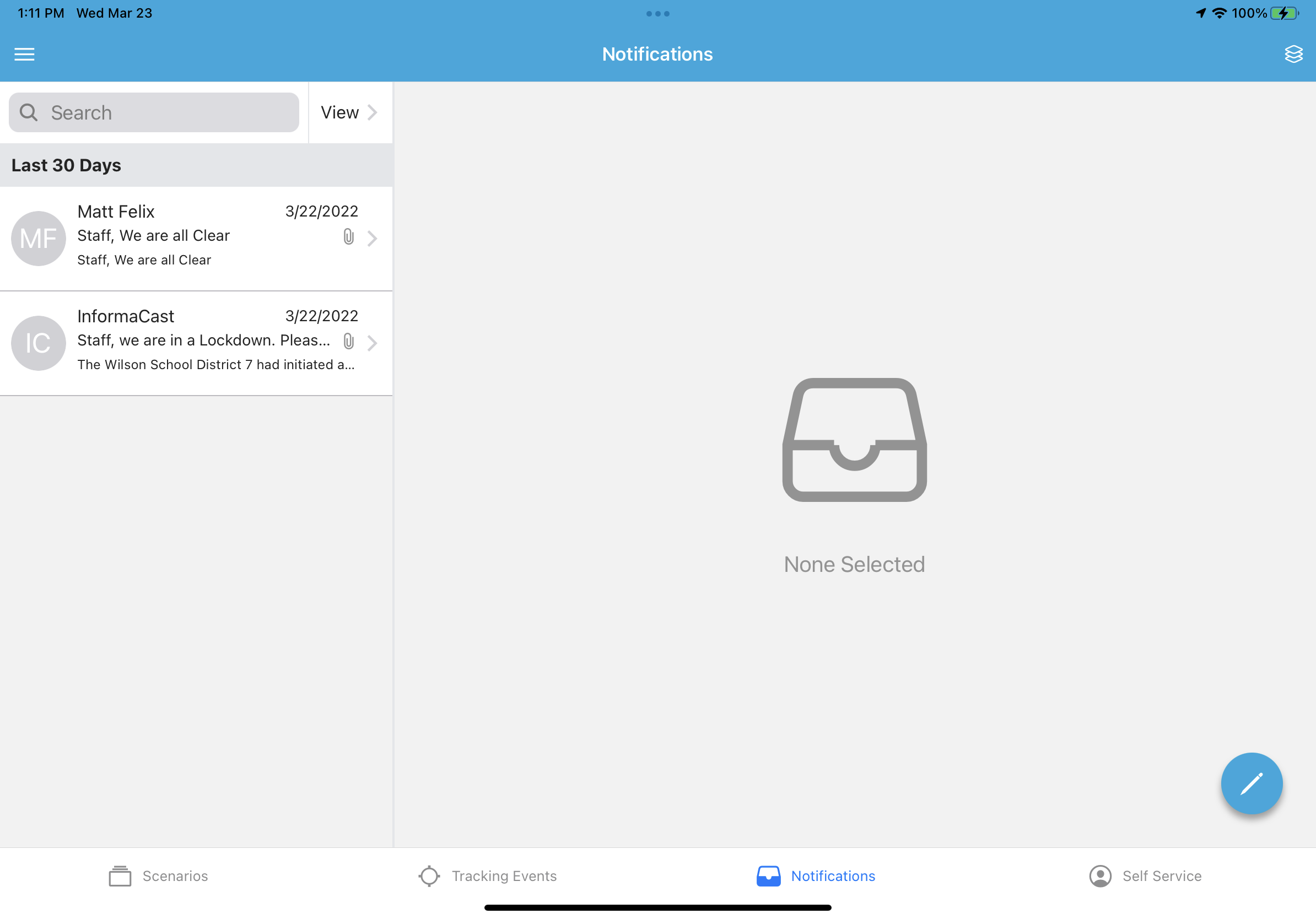 Related Articles

Creating a BBComms Group

Create a mass notification group in BBComms if you need to contact a specific group of families for a specific event or class Step 1. Open the "Messages" tab Open the "Groups" sub tab Step 2. Click "Add" (Located in the lower right corner). ...

How to Login to WebEx and Schedule a Meeting

Login to WebEx for the First Time Login to WebEx and create meetings through WebEx 1. Start at the Information Technology Useful Link page and click WebEx: 2. Clicking here will open a new tab for WebEx: 3. From here, you'll click the drop down arrow ...

IT Instructions on Using TestNav for State Assessment

Using TestNav for State Assessment TestNav is used for State Assessments and must be up-to-date in order to run properly Updating the TestNav App The most current form of TestNav is pushed by the IT Department, this is to make sure your student ...

How to Send an Encrypted Message

Send encrypted and/or confidential emails How to Send an Encrypted Message 1. Begin on the browser version of Outlook. 2. Click 'New Message' to create a new message. 3. In your new message, you'll see various options at the top. To encrypt your ...

Mimecast Personal Email Portal

Mimecast Personal Email Portal To view all "Held" messages and "Blocked" senders visit your Mimecast Personal Email Portal Login to Mimecast Personal Portal Visit the WSD Links webpage: https://www.wsd.k12.az.us/Page/38 Click "Mimecast Personal ...