Mimecast Security Awareness Training Portal
Mimecast Awareness Training Portal

To view all current and previous Security Awareness Training Videos, visit your Mimecast Security Awareness Training Portal
Login to Mimecast Security Awareness Training Portal


Visit the WSD Links Webpage: https://www.wsd.k12.az.us/Page/38

Click "Mimecast Personal Portal" listed under "Staff LInks"

Login using your Email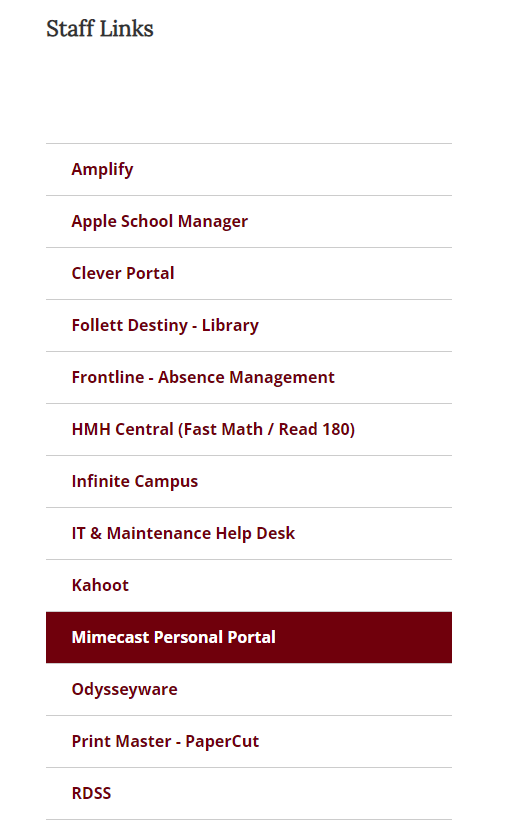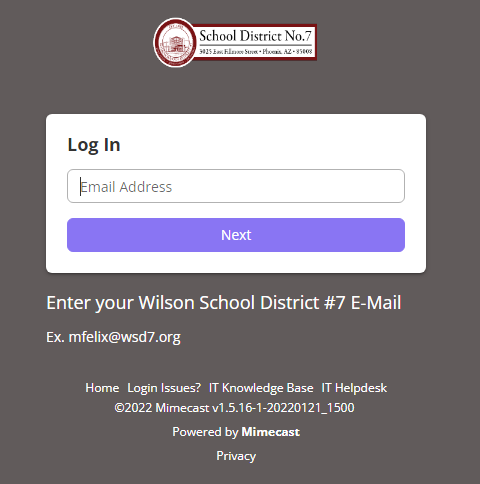 Email

Your Email is your "(first initial+last name) @wsd7.org

View all Security Awareness Training videos by clicking "Awareness Training"

Click "Awareness Training"


View Training Module Videos

Click " Training Modules"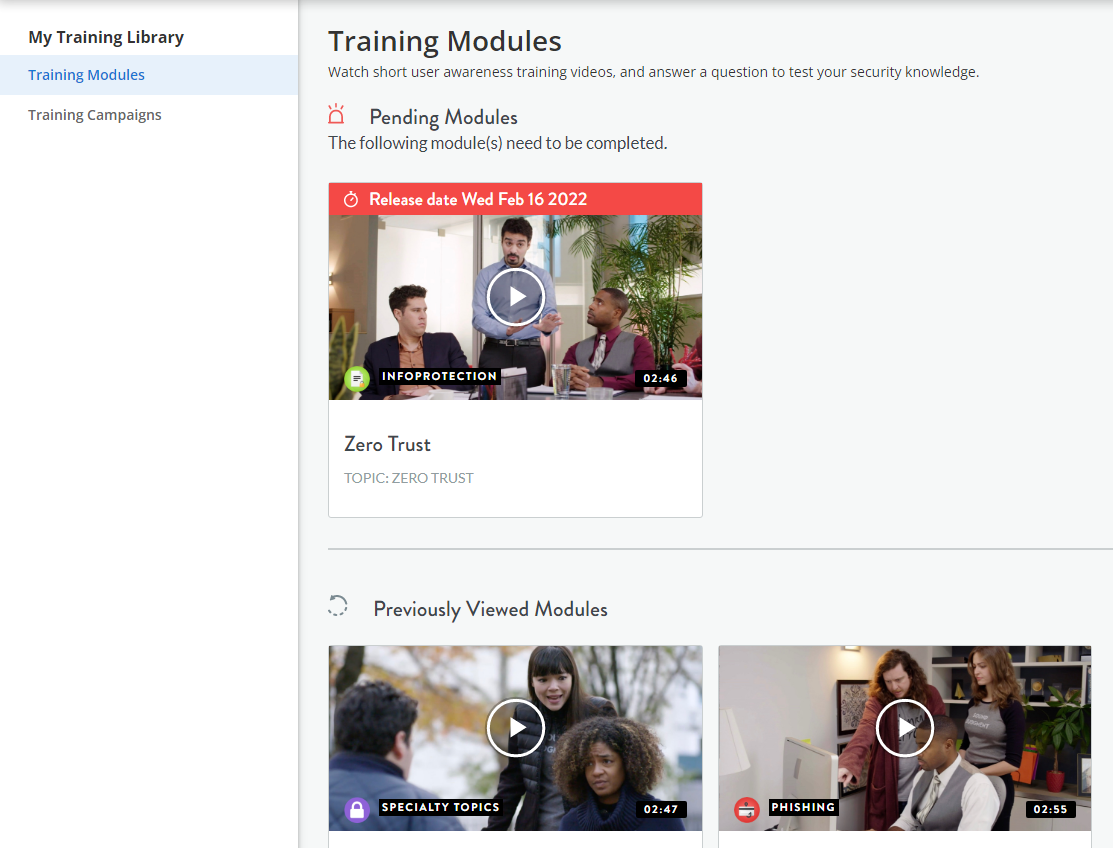 Pending Modules are the most recent videos that still need to be completed!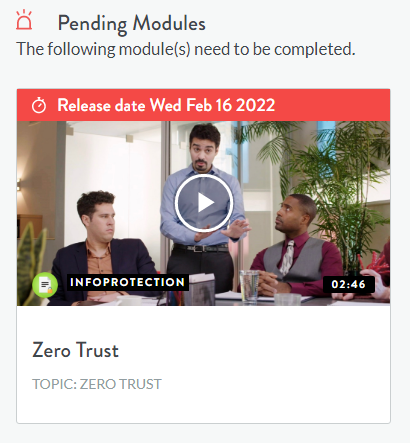 Note: Each video does have specific themes are designed to help you remain safe and aware on the internet and can apply anywhere!

Note: Incomplete videos will appear in the top half under "Pending Modules"

View Training Campaign Videos

Click "Training Campaigns"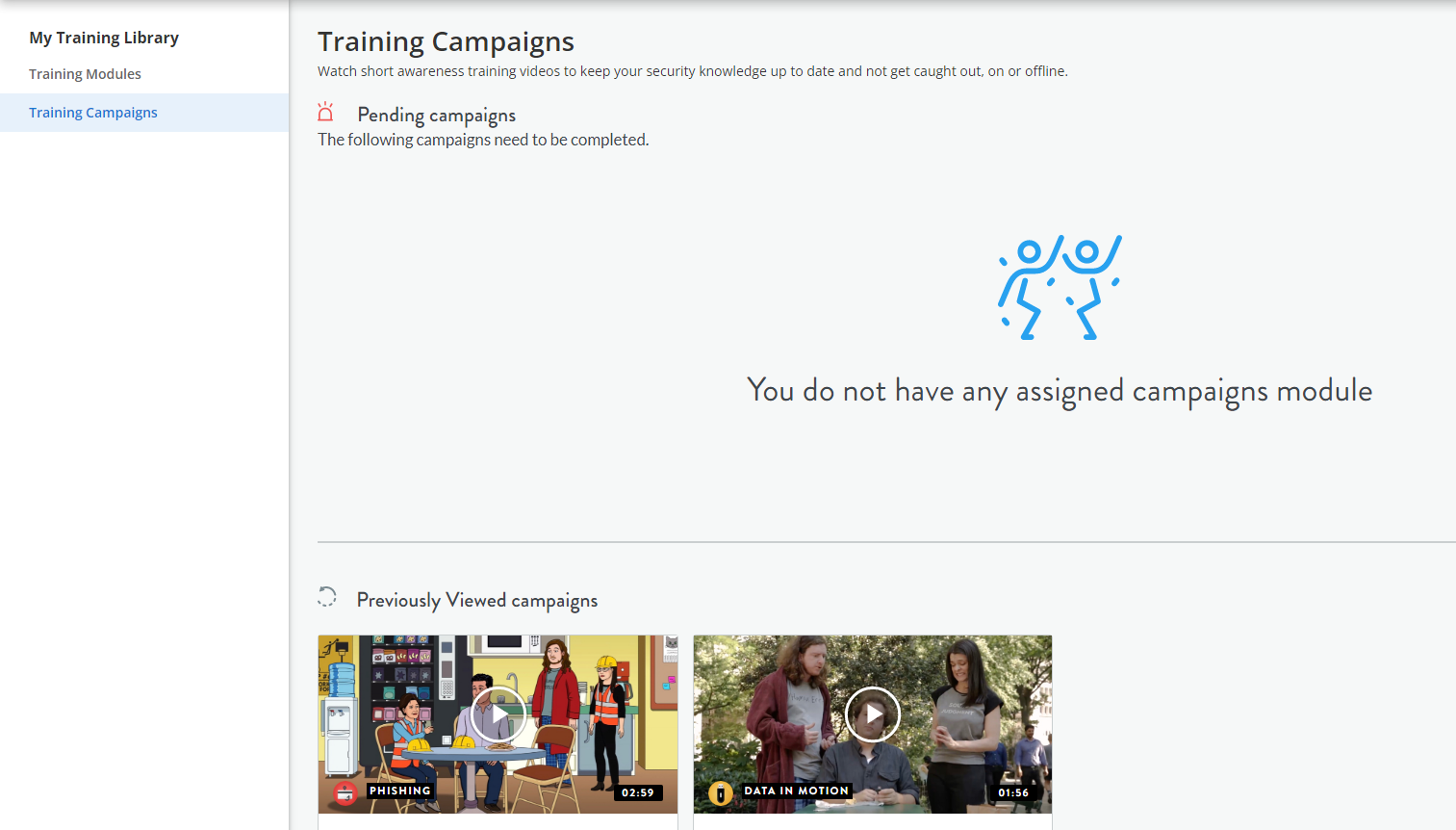 You can view all previous Training Campaigns down below!



Once you have caught up on your current Security Awareness Training modules, you will an empty space that states "You do not have any assigned modules/campaigns"



You will receive a new Training Module once a month at the beginning of the month. They range from two minutes to five minutes to complete and can be done on a computer or on a phone! Please keep up so you don't have a back log! Check in at the beginning of each month!
Related Articles

Mimecast Personal Email Portal

Mimecast Personal Email Portal To view all "Held" messages and "Blocked" senders visit your Mimecast Personal Email Portal Login to Mimecast Personal Portal Visit the WSD Links webpage: https://www.wsd.k12.az.us/Page/38 Click "Mimecast Personal ...

What is Mimecast and how do I use it?

Wilson School District #7 protects it's employee email accounts with an email security filter (Mimecast). Mimecast skims and redirects emails sent to your Wilson email address -depending on a number of variables. Most of the time its junk emails that ...

Creating and assigning a blank Word Online Assignment in Microsoft Teams

Teacher Steps Open Microsoft Teams Choose Team (Class Name in Infinite Campus) Choose Assignments from the tabs in center of the screen Click Create Choose Assignment from the drop down On the New Assignment Screen fallout the applicable ...